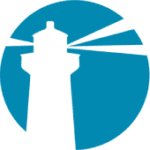 NEED REMEDIATION ASSISTANCE? WE CAN HELP.
Your company is operating in a changing and highly regulated industry, making you vulnerable to non-compliance issues. An adverse regulatory inspection demands an immediate remediation solution that will prevent non-compliance in the future.
Our consultants use their wealth of FDA and industry experience to help you develop and implement remediation strategies that will not only address regulatory enforcement actions, but also be sustainable going forward
Let Your Compliance Solution Pay for Itself
Through quality management systems consulting, QSCS can help you develop, improve, remediate, and optimize your quality system with global regulatory requirements. It is our goal to provide you with REVENUE NEUTRAL compliance.